Your Access to OeKB CSD
You are an issuer of securities held in custody with OeKB CSD as Issuer CSD?
We provide you with all the details you need to know.
What is the legal basis?
OeKB CSD GmbH (OeKB CSD) is a central securities depository (CSD) according to EU-CSD Regulation (Regulation (EU) No. 909/2014). The activities of the OeKB CSD are specified exactly by this EU CSD regulation.
The legal relationship between OeKB CSD and its clients is governed by the General Terms and Conditions of OeKB CSD.
For you as an issuer the sections 2, 2.1, 2.2, 2.2.1 (5), (8), 2.3, 2.6, 2.7, 2.9 of the General Terms and Conditions are particularly relevant.
What are the costs?
As a CSD we keep our costs transparent. The costs depend on the services and the scope of the services you subscribe. Detailed information of all costs is available in our price list:
For you as an issuer the section 6.1 of Annex 3 is particularly relevant.
It specifies that deposits into OeKB CSD's vault either physical or by post is free of charge for you as issuer.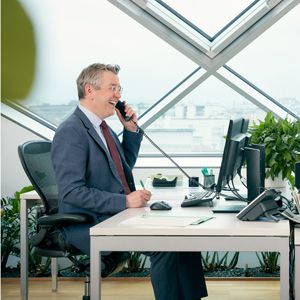 Any questions? Please contact us!
Relationship Management Issuers Service Center