Securities Inspectors
Securities inspectors perform essential duties for the issuer. To give you a clear overview of what these duties entail in detail, we have compiled a collection of the specifics for you.
Situation:
You act as a credit institution with your registered office in an EEA member state or an OECD member state and would like to perform the validation and the issuance of confirmations of securities when they are taken in custody with regard to authenticity.
Your way to become a securities inspector:
You may execute the function of a securities inspector by entering into a contract with OeKB CSD. To this end, you will take part in an assessment process. OeKB CSD's Securities Inspector Assessment Board will decide whether or not you will be added to the list of securities inspectors.
Definition of a Securities Inspector:
The securities inspector carries out validations and issues confirmations as to their authenticity when taking securities in custody.
Authenticity indicates whether the deposited document
corresponds with the will of the issuer
has been properly created and can be that kind of security that is named on the document and
has been duly signed on behalf of the issuer.
In your capacity as a securities inspector you will check whether the prerequisites for authenticity (items 1 to 3) are met. You will confirm this by effectively signing the securities certificate (and indicating time and place) = Confirmation of Authenticity.
Nomination as a Securities Inspector:
The issuer will decide which securities inspector shall be entrusted with this important task. To this end, it may choose from the list of securities inspectors with whom OeKB CSD has a contractual relationship.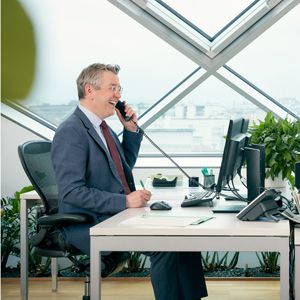 You would like to act as a securities inspector?
Please contact us!
Relationship Management Issuers Service Center