Enhancements, Releases & Projects
We are continually optimising and improving our services and products for your benefit. We do this on the one hand by rendering our internal processes more efficient and on the other by offering optimum solutions to our clients.
Please take a look at the following to see which projects and releases we are currently working on for you:
Here you will find current T2S Releases and Settlement Client Releases which we implement for you (the older releases already implemented can be found in the mailings under My OeKB CSD):
Current:
Information about T2S Releae 5.0 per 14.06.2021 and Settlement Client Release:
Information of March 9th, 2021
Past:
Information about T2S Releae 4.2 per 23.11.2020 and Settlement Client Release:
Information of August 31st, 2020
Information about T2S Release 4.0 per 15.06.2020 and Settlement Client Release:
The most recent step of the CSD Regulation (CSDR) is to create an EU-wide harmonised legal framework for financial market infrastructures and to promote security and stability in financial markets. The Regulation covers a wide range of requirements over its phased implementation period, the last of which is the Settlement Discipline Regime, which entered into force in February 2022.
The Settlement Discipline Regime applies to all transactions in European settlement systems and consists of both a cash penalty for late settlement (application by CSDs) and mandatory buy-ins (execution by trading partners).
Thus, the CSDR obliges market participants and CSDs to implement comprehensive measures to prevent failed securities settlements and to report and penalise failed securities settlements.
OeKB CSD launched the Settlement Discipline Project and went live on time on February 1, 2022.
For OeKB CSD clients, all information on the project is published in the client-related section My OeKB CSD: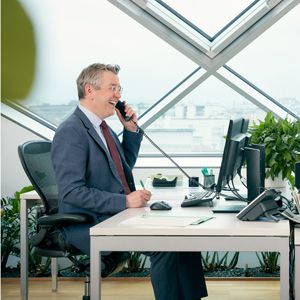 Any questions? Please contact us!
OeKB CSD Service Center